Riverside: Brasserie Wolf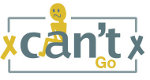 We first reviewed the Brasserie Wolf on Robertson Quay in Singapore's Riverside district on our sister site Not Delia – we loved the place, but let's find out if it's accessible for disabled people.
It's a pleasant place to sit, whether you want to be inside (small steps to negotiate) in the air conditioning or outside by the quayside, as we chose. The music is a reasonably pleasant mixture of French café chanson and jazz swing stuff, Engelbert Humperdinck and Frank Sinatra and Bobby Darin.
And now for what seems to be rapidly becoming my favourite subject – toilets.
It was all extremely straightforward to find the ladies'. In fact, as soon as I went inside a waiter just pointed "Over there, in the corner" and all very clean, very nice, but there was a narrow entrance and steps.
Access to the gents' was similar: there's a step up into the cubicle and if you're disabled you're probably not going to want to hover over urinals at the risk of falling over, so it's not disabled-friendly from that point of view. There was a picture on the gents' toilet door – the rear view of a naked young boy peeing into a chamber pot, rather like the one drawn by the priest in the air crash episode of Father Ted.
So, once again we've found a place where you can eat and drink, but if you're in a wheelchair then you can't go to the toilet. Bah!
---